Our assortment consists of sea and freshwater fish. We regularly export fresh fish to European Union countries. Twice a week we deliver goods to the main logistics platforms in Boulogne sur Mer, France and/or Padborg, Denmark.
Assortment of fish in our processing plant
Below we present our fish assortment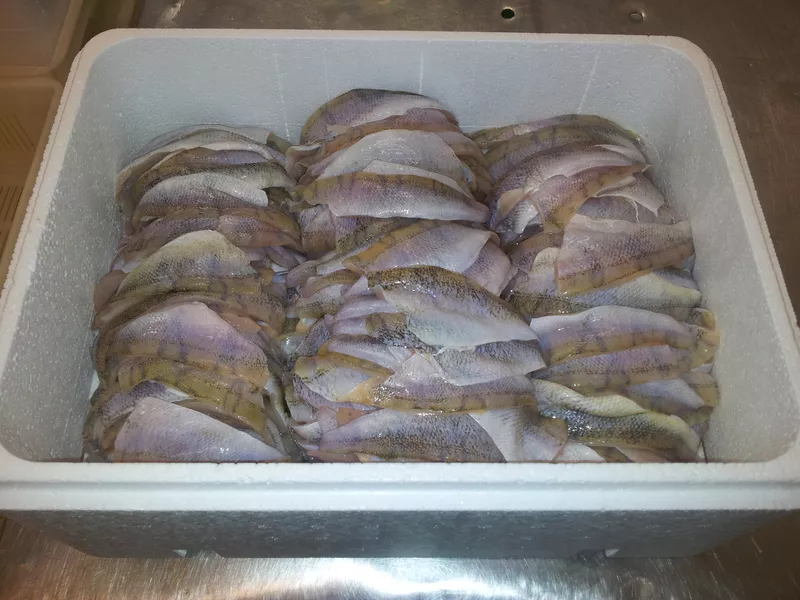 Fresh perch fillet
We deliver fresh perch fillet. We obtain the fish from certified suppliers, filleting is performed in our processing plant, thus ensuring the high quality of the product. Perch is one of the most popular freshwater fish, which in Poland can usually be found in the shallow waters of the Baltic Sea, rivers and lakes. Its meat has a sweet aftertaste and is also distinguished by its tenderness and juiciness.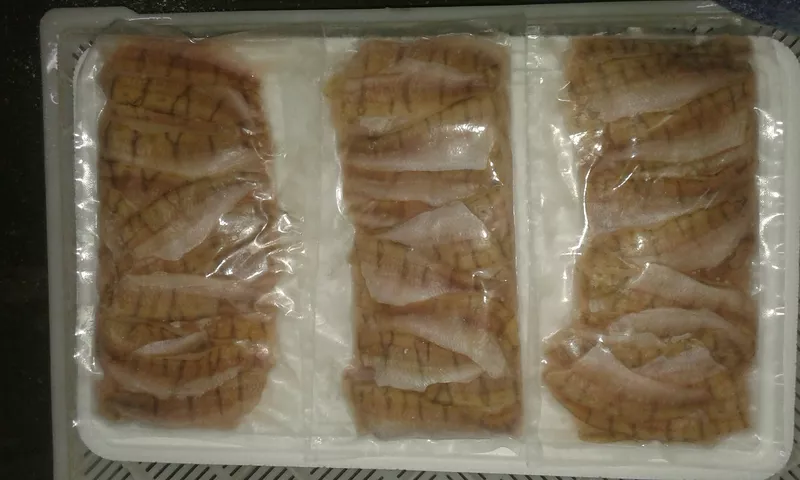 Frozen perch fillet
We prepare frozen perch fillets. After removing all the bones, the fish is frozen under controlled conditions. As a result the meat does not lose its taste and nutritional value after defrosting. It is rich in protein and beneficial for the human body exogenous amino acids, selenium, Omega-3 acids.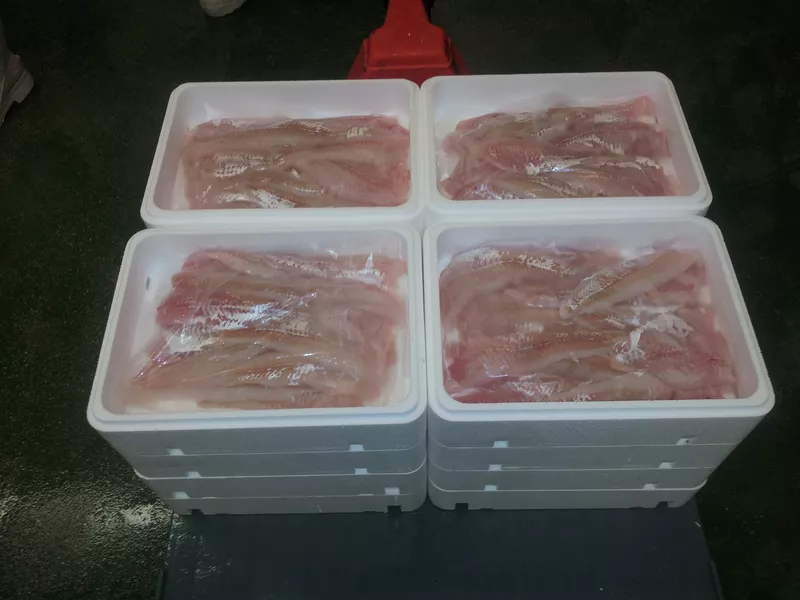 Cod fillet
Our cod fillets are prepared with special care and, like other products being offered, come from sustainable fisheries. We process them within a few hours after catching. Cod meat is white, delicate and neutral in taste. The fish is ideal for smoking, frying, baking and cooking. It will appeal to all gourmets of good cuisine.
Cod loins
Cod loin is the most delicate and tastiest part of this fish. We ensure that raw material comes from reliable sources, and then process fish in compliance with the strictest standards. Due to the fact that we control every production process, we guarantee that the loins are always fresh. They are suitable not only for frying, grilling and baking, but also for serving raw.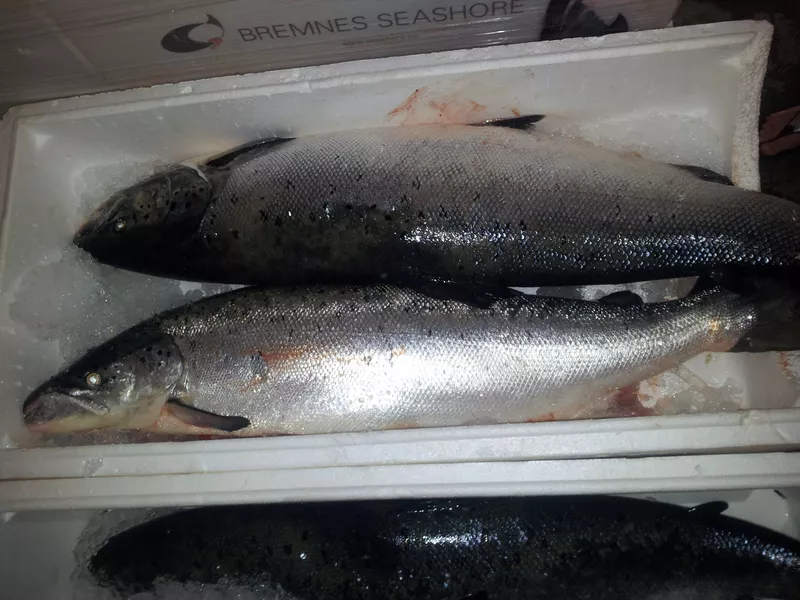 Gutted Baltic salmon
We export gutted wild Baltic salmon. This fish is widely known and liked. Perfect as a main course or salad ingredient. Its meat has a characteristic pale pink color, a distinctive taste, and at the same time remains fatty. It is perfect for frying, baking and hot and cold smoking. In our offer you will find fresh fish head-on gutted, with carefully removed bones.
Processing services
We offer fish processing services: heading, gutting and filleting. At customer's request, we prepare fillets, slices, h&g (headed and gutted) all of various weights. The production and processing carried out in our company conform to the highest sanitary standards and veterinary requirements. Baltimer's products guarantee freshness as well as high quality!